For whom is the course intended?
The intended audience of the course are foreign students, primarily those from Russian‑speaking countries (Ukraine, Kazakhstan, Kyrgyzstan, Tajikistan, Uzbekistan) who want to continue in the studies at any of the Czech universities. The course is designed for complete beginners. After the completion of the course, the students will be able to communicate actively in everyday situations and their linguistic skills will be sufficient for further studies at a university.
Final Exam
the final exams take place in June 2024 and July 2024 after a successful completion of the final exam, the student will receive a certificate confirming that they completed the course and passed the language test on a corresponding level (A1, A2, B1, B2, C1)
if you fail the exam, you will have a chance of extra term
Schedule
2. 10. 2023 - 30. 6. 2024 - the course consists of 560 teaching units in 16 hours a week (4 units a day)
Price
two-semester course: 560 teaching units (2 semester), CZK 55,000 (the price does not include accommodation)
How do I register?
Accommodation
For complete information see http://www.kam.vutbr.cz/english/
Contact
Bc. Marcela Přikrylová, prikrylovam@vutbr.cz (office-Technology park, Institut of Life Long Learning, Purkyňova 464/118, 612 00 Brno, 7th floor, room 7.31)
How to get to "INSTITUT OF LIFE LONG LEARNING"
INSTITUT OF LIFE LONG LEARNING (map) is located in Brno's Královo Pole quarter. If you are coming to Brno by train, in front of the main train station, take tram line no. 12 in the direction "Královo Pole - Technologický park" and get off at the "Technologický park" stop (the last stop of the tram).
Than go by foot to the right and there is Faculty of Chemistry – our Institut is on 6th and 7th floor.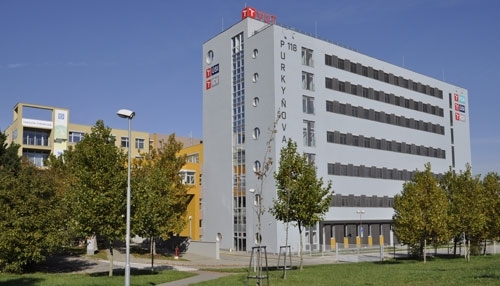 Information about GDPR: https://www.lli.vutbr.cz/gdpr_kurzy